Posted by DJ Sikosis | Filed under Electro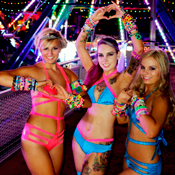 Been away for awhile, but I'm back with a 75 minute #electro #house stomper of a mix ...

Track Listing
Dvble Trvble vs Icona pop - Let's Get It On & I love It [White Label]
Basskillers feat. Empire Of The Sun - Save The People [White Label]
Lucas & Steve - Can't Get Enough (Extended Mix) [Spinnin' Deep]
That Matters vs Jenia & Mr. Styles - IWI [Size Records]
R3hab vs Waveshock vs DJREZ - We Want Some Come Pussy Revolution (DJREZ Mashup) [White Label]
O.B vs Ummet Ozcan vs Lazy Rich - Space Music is Back (Tom Jung Mashup) [White Label]
Me & My Toothbrush vs Tom Tyger vs DJReZ - Get Down House Nation (DJREZ Mashup) [White Label]
Malaa & Maximono - Arsenic [Confession]
Bingo Players - Tom's Diner (Bingo Players 2016 Extended Re-Work) [Spinnin' Records]
Buggles - Video Killed the Radio Star (Alex Gaudino & Flaremode Remix) [White Label]
Faded Melody - Hard Lights Mashup [White Label]
Kryder - Crocodile Tears [Axtone Records]
Feenixpawl feat. Strange Talk - Everything I Needed (Bottai Remix) [Eclypse]
Martin Garrix & Third Party - Lions In The Wild [STMPD RCRDS]
The Chainsmokers feat. Great Good Fine - Ok Let You Go (Hard Lights Bootleg) [White Label]
J. Morell & Chow - Spoiler (Krewzell Edit) [Monde Music Records]
Lucas & Steve vs Galantis - No Money Make It Right (GConwell Mashup) [White Label]
Abel Ramos vs Jauz-Let The Bass Rock the Party (Tom Jung Mashup) [White Label]
Deekline & Wizard - Bounce & Rebound (Beat Assassins Remix) [Against The Grain]
John Newman - Love me Again (Fade In Remix) [White Label]

Click here to download/listen.
Posted by DJ Sikosis | Filed under DnB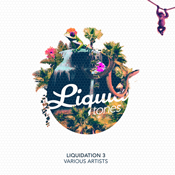 It's all about Liquid Tones 2016 LP - Liquidation 3.

Tracklist
Semi Sense - From Stars [Liquid Tones]
Nocuer feat. Charli Brix - You Can't Hold Me Down [Liquid Tones]
Silence Groove - All Music [Liquid Tones]
Variants - I Need [Liquid Tones]
Severity Zero - All Those Times [Liquid Tones]
High Performance & Experiment - I Could Be [Liquid Tones]
Chinensis - Chasing Polaris [Liquid Tones]
Nexus & Tight & Midnight Request - How Much I Love You [Liquid Tones]
Kalum - Str8 Ahead [Liquid Tones]
Madface - Many Lies (L-Side Remix) [Liquid Tones]
GLXY - Want U [Liquid Tones]
Treex - Far Gone Love [Liquid Tones]
Lurch - I Can't Lose You (L-Side Remix) [Liquid Tones]
BoxPlot - Escape With The Clouds [Liquid Tones]
Elka & Noctilucent & Triatik - Tell Me (feat. Nori) [Liquid Tones]
Sektor & Subsequent - Take It To Me [Liquid Tones]
Madface - Many Lies (VIP) [Liquid Tones]

Click here to listen.

Recorded: February 2016
Posted by DJ Sikosis | Filed under DnB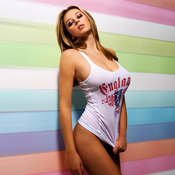 A little late, but better late than never ... my favourite tracks of 2015. #dnb

Tracklist
Bachelors Of Science feat. Dylan Germick & Audio Angel - Before You Go [Code Recordings]
Lynx - Chord Time [Hospital Records]
London Elektricity feat. Pete Simpson - Impossible To Say [Hospital Records]
Brookes Brothers feat. Danny Byrd - Climb High [Viper Recordings]
Keeno - The Moon Under the Water [Medschool]
Lynx - Clap Track [Hospital Records]
Madface - Many Lies [Liquid Tones]
SpectraSoul feat. Lily McKenzie - Shelter (VIP Mix) [Shogun Audio]
GLXY - I Want 2 [Limitless]
CARLO EQ - Clear Skies [Soul Deep Recordings]
Funkware - Indiana [Funkstuff Recordings]
Cyantific - High Water Mark [Viper Recordings]
Friction vs Technimatic - Floating Flames [UKF]
DRS feat. LSB & Tyler Daley - The View [Soul:r]
Random Heroes - Power (SKMA Remix) [Sub Slayers]
The Prototypes - Pop it Off [Viper Recordings]
High Contrast feat. Wonda - When The Drums Come In [Hospital Records]
Netsky feat. Digital Farm Animals - Rio [Ultra]
Brookes Brothers - Anthem Feat. Camille [Viper Recordings]
Etherwood feat. Zara Kershaw - Souvenirs [Hospital Records]

Click here to listen.

Recorded: January 2016
blog comments powered by

Disqus