Posted by DJ Sikosis | Filed under DnB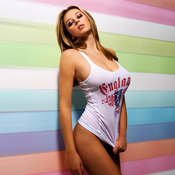 A little late, but better late than never ... my favourite tracks of 2015. #dnb

Tracklist
Bachelors Of Science feat. Dylan Germick & Audio Angel - Before You Go [Code Recordings]
Lynx - Chord Time [Hospital Records]
London Elektricity feat. Pete Simpson - Impossible To Say [Hospital Records]
Brookes Brothers feat. Danny Byrd - Climb High [Viper Recordings]
Keeno - The Moon Under the Water [Medschool]
Lynx - Clap Track [Hospital Records]
Madface - Many Lies [Liquid Tones]
SpectraSoul feat. Lily McKenzie - Shelter (VIP Mix) [Shogun Audio]
GLXY - I Want 2 [Limitless]
CARLO EQ - Clear Skies [Soul Deep Recordings]
Funkware - Indiana [Funkstuff Recordings]
Cyantific - High Water Mark [Viper Recordings]
Friction vs Technimatic - Floating Flames [UKF]
DRS feat. LSB & Tyler Daley - The View [Soul:r]
Random Heroes - Power (SKMA Remix) [Sub Slayers]
The Prototypes - Pop it Off [Viper Recordings]
High Contrast feat. Wonda - When The Drums Come In [Hospital Records]
Netsky feat. Digital Farm Animals - Rio [Ultra]
Brookes Brothers - Anthem Feat. Camille [Viper Recordings]
Etherwood feat. Zara Kershaw - Souvenirs [Hospital Records]

Click here to listen.

Recorded: January 2016
Posted by DJ Sikosis | Filed under DnB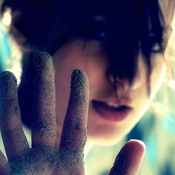 I'd just got my hands on the latest London Elektricity LP - Are We There Yet? and put it through it's paces along with some great tracks from Flaco and others.

Tracklist
London Elektricity - Singing Ringing Tree [Hospital Records]
Flaco - El Ratone [Co-Lab Recordings]
Flaco - Difference [Co-Lab Recordings]
London Elektricity feat. Pete Simpson - Impossible To Say [Hospital Records]
Brookes Brothers feat. Danny Byrd - Climb High [Viper Recordings]
London Elektricity - Tone Poem [Hospital Records]
Packer & Rhodes - Last Light [Interphase Digital]
London Elektricity feat. Liane Carrol - Why Are We Here? [Hospital Records]
Flaco - Want You [Co-Lab Recordings]
Packer & Rhodes - First Light [Interphase Digital]
Flaco - Rain [Co-Lab Recordings]
Random Heroes - Power (SKMA Remix) [Sub Slayers]
London Elektricity feat. Emer Dineen - Seven Days To Live [Hospital Records]

Click here to listen.

Recorded: November 2015
Posted by DJ Sikosis | Filed under Electro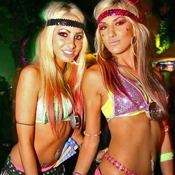 Back once again ... #electro #house

Track Listing
Borgore & Addison - School Daze [Armada Music]
Sick Individuals - Prime [Doorn (Spinnin')]
Laszlo - Interstellar [Monstercat]
Hardwell & Armin van Buuren vs Timmy Trumpet & W&W - Freaks vs Off The Hook (Deviz Bang & Edshock Edit) [White Label]
Steve Aoki feat. Linkin Park, Constantin x Noider - Darker Than Carbon (Ronium & Wand England Mashup) [White Label]
Avcii - Wake Me Up (The 3B's Remix) [White Label]
Bell Biv DeVoe vs DJ KUBA & NEITAN - Natural Poison (Paul Ahi Mash) [White Label]
Avenue22VLefthand - Digital September (Daft Punk vs Earth, Wind & Fire) [White Label]
Astronaut feat. Harry Brooks Jnr - Champions [Monstercat]
Chris Lake - Chest [Ultra]
Colombo - Brightness (DJ Rob E & Security 808 Remix) [Cognitive Music]
Artistic Raw - Domino [Wall Recordings]
The Weeknd vs Holl & Rush vs Tom & Jame - Buddha Hills (Paul Ahi Mashup) [White Label]
Eiffel 65 & Dannic - Blue Clap (Eric Mendosa & Andy Edit) [White Label]
DJ Justin Ballard, Zoe Belucci - Burning (feat Zoe Belucci) [Chromoza Recordings]
Martin Solveig & GTA - Intoxicated (Wiwek Remix) [Spinnin' Remixes]
Philip George - Wish You Were Mine (Wide Awake Remix) [3beat Records]
Liquid - Sweet Harmony (Kry Wolf Remix) [Food Music]
Why Not feat. LuckyStars - No Luck [White Label]
The Glitch Mob - I Need My Memory Back (Zeros Remix) [Glass Air]

Click here to download/listen.
blog comments powered by

Disqus