Posted by DJ Sikosis | Filed under DnB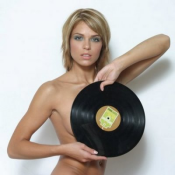 Click here to download.

Recorded: December 2010
Posted by DJ Sikosis | Filed under Chill
Something was wrong with the stream, so we weren't live on KrankyDigital Radio. Instead, I still went ahead with the recording and I've uploaded the set to Mixcloud. This session was recorded 31st October, 2010 and broadcast on a temporary, much smaller broadcast stream at 8:00PM - Special "After Dark" Late Night Edition.

Tracklist
Yoshinori Sunahara - Theme From Take-Off [Bungalow]
Soundscape UK (With Rita Campbell) - I'll Be Around [Hed Kandi]
Nacho Lovers - Deeper (CFCF Remix) [Fool's Gold Records]
Moss - Flyball [Pork Recordings]
Bibio - Jealous Of Roses (Pivot Remix) [Warp Records]
Mux Mool - Enceladus [Ghostly International]
Hardsoul - Back Together [Soulfuric Recordings]
Fac 15 - Blue Skies [Hed Kandi Records]
The Drums - Forever And Ever Amen (Saint Etienne Remix) [Moshi Moshi]
Local Natives - Eyes Wide (Fool's Gold Remix) [Black Iris]
Donnis - Yup [Atlantic]
Hudson Mohawke - Fuse [Warp Records]
Jungle Brothers - Jungle Brother (Urban Takeover Mix) [Gee Street]

Click to listen: Stream

Recorded: 31st October, 2010
Posted by DJ Sikosis | Filed under DnB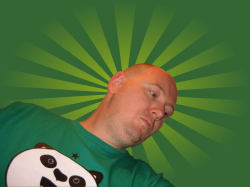 This mix was created from 4 of the latest and greatest Drum n Bass LPs ... Blame - The Music, Danny Byrd - Rave Digger, Andy C - Nightlife 5 and Fokuz - Mysteries Of Mars Volume 2 -- oh and Duck Sauce's Barbra Streisand thrown in for good measure.

Tracklist
Danny Byrd (feat. I-Kay) - Ill Behaviour [Hospital Records]
Sigma - Stronger [Breakbeat Kaos]
Blue Motion - Oh Baby [Fokuz]
Phors - In Between [Fokuz]
Die & Interface (feat. William Cartwright) - Bright Lights (Rollers Remix) [Toolroom Records]
Donnie Dubson - Expectations [Fokuz]
Phat Playaz - Do What You Want [Fokuz]
Blame (feat. Fuda Guy & Camille Marie) - Star (Part 1 and 2) [720 Degrees]
Duck Sauce - Barbra Streisand (Sigma Remix) [3beat Records]
Rusko (feat. Amber Coffman) - Hold On (Sub Focus Remix) [Mad Decent / Downtown Records]
Danny Byrd (feat. Zarif) - Wait For Me [Hospital Records]
Shock One (feat. Reija Lee) - Polygon (Dirtyphonics Remix) [Viper Recordings]
Blame - On My Own (Part 1 and 2) [720 Degrees]

Click here to listen.

Recorded: October 2010
Posted by DJ Sikosis | Filed under Chill
Last week's scheduled show had to be delayed as I was out partying with Melonfarmer and the crew for his b-day. So, the week after I hit the decks and was live on KrankyDigital Radio.

Tracklist
Yoshinori Sunahara - Theme From Take-Off [Bungalow]
Mount Kimbie - Serged (FaltyDL Remix) [HotFlush Recordings]
Zero 7 - Futures (Carl Craig Remix) [Atlantic Records]
Todd Terry - Just for You (Todd's DUB) [InHouse Records]
Deluka - Cascade (The Rapture Remix) [Vel Records]
Dark Party - Patrol Patrol (Mux Mool Remix) [Old Tacoma]
Free Energy - Bang Pop (Fool's Gold Remix) [White Iris Records]
Skepta - Rescue Me (Herve Trust Me Mix) [3beat Records]
The Temper Trap - Fader (Jakwob Mix) [Infectious]
Skream - Organic [Tempa]
Flying Lotus - Do the Astral Plane [Universal-Island Records]
Afterlife - Makes Me Feel [Hed Kandi Records]
Freestylers featuring Tenor Fly - B-Boy Stance (Cut & Paste Remix) [Mammoth Records]

Click to listen: Stream

Recorded: 3rd October, 2010
Posted by DJ Sikosis | Filed under Chill
Got some really nice tracks for you today, so be sure to tune in on KrankyDigital Radio.

Tracklist
Yoshinori Sunahara - Theme From Take-Off [Bungalow]
Brittany Bosco - Welcome to Funkyolon [White Label]
Chilly Gonzales - Never Stop (Rap Mix) [Phantasy Sounds]
Morcheeba - Even Though (Surfing Leons Afternoon Remix) [PIAS]
Nick Holder - Welcome to Detroit (Feat. Jaidene Veda) [House Is The Cure]
Scissor Sisters - Invisible Light (Stuart Price Remix) [Boys Noize Records]
Malena - Suavemente [Hed Kandi Records]
Lazy Jonez & Fox 5 - Bing Chi Bang (Herbick Remix) [1980 Recordings]
Sunday Girl - Self Control (Fenech-Soler Remix) [Polydor]
Rob Sparx - Casino [Z Audio]
She Is Danger - Hurt You (Subscape Remix) [She is Danger Music]
Mux Mool - Get Better John [Ghostly International]
Amazon II - King of the Beats [Team Records]

Click to listen: Stream

Recorded: 31st October, 2010
Posted by DJ Sikosis | Filed under Chill
Every 4th mix on The Chill Factor is a two hour session with the first hour being Dubstep and then second hour, the usual from The Chill Factor with DJ Sikosis. This mix was recorded live and broadcast on KrankyDigital Radio.

Tracklist
Orien - Rise Up From Darkness [Dark Circles]
Son Of Kick feat. Illeagle Immigrant - Hustle Muzik (Nixon Remix) [Botchit & Scarper]
Stereo:Type - Shock! (Nero Remix) [Hardcore Beats]
Rebel Sonix - Vodka Is Evil [Phonix]
La Roux - I'm Not Your Toy (Nero Remix) [Not On]
Orien - Doomed Souls [Dark Circles]
Rumblejunkie - America [Filthy Digital]
Robot Koch - People Are Strange (feat. Grace) [Project: Mooncircle]
Orien - Dead Gangster [Dark Circles]
AbZ - Bad Midrange [Dirty Circuit]
Nero - Bad Trip (Rob Sparx Remix) [Audio Freaks]
Ed Rush & Optical - Musclehead [Virus Recordings]
Skream - Midnight Request Line (Hot Chip Remix) [Tempa]
Plastician - Walk In The Carpark [Rinse Recordings]
Richie August - Light Ya Ass [Dirty Circuit Records]
Chew Lips - Guilty (Plastician Remix) [White Label]
The Prodigy - Outta Space (Dubstep Refix) [White Label]
MJ Cole - Sincere (Nero Remix) [Prolific Recordings]
Rob Sparx - Arcade [Migration Recordings]
Chill Factor-5 - Central Station [Electronfarm Records]
Rob Caronti - Lunedi Cinemā [Olav Bel Goe]
Schwarz & Funk - Seawind [Olav Bel Goe]
Schwarz & Funk - Shangri La [Olav Bel Goe]
Bei Bei & Shawn Lee - East [Ubiquity Records]
Bonobo - Prelude [Ninja Tune]
Bonobo - Kiara [Ninja Tune]
Freestyles - Attack [True Playaz]

Click to listen: Stream

Recorded: 25th July, 2010
Posted by DJ Sikosis | Filed under Chill
This was a special mix of The Chill Factor that I was planning to do live from San Francisco, USA. Unfortunately, I'd been out walking that day for about 5-6 hours and got really badly sunburnt, plus my headphones had also got destroyed on the plane ride over. The tracklist was all good to go, so when I got back to Australia, I recorded the set.

Tracklist
Yoshinori Sunahara - Count Down [Bungalow]
Eskmo - San Francisco (The Rhythm) [Ancestor]
The Aqua League - On The Rocks [Ironhorse Music]
Idle Warship + Mick Boogie - LA Famous [White Label]
Idle Warship + Mick Boogie - Girls On The Dancefloor Remix [White Label]
Mezzoforte - Garden Party (S.O.L. Mix) [Steinar]
D'Stephanie - Back To Us (Tinderbox Vocal Remix) [Hed Kandi Records]
Keith Hurtigan & The Cruzaders - Boom [Millia Records]
The Cruzaders feat Avis Vox - Scale (Keith Hurtigan Remix) [The Cruzaders Records]
Yoshinori Sunahara - Magic Sunset St. [Sony]
Presence - Future Love (Love From San Francisco Remix) [Pagan]
Guardians of Dalliance - Twice Round VI (Extended Version) [Moving Shadow]

Click to listen: Stream

Recorded: 15th July, 2010
Posted by DJ Sikosis | Filed under Chill
Just the usual chill from us at The Chill Factor with DJ Sikosis. This mix was recorded live and broadcast on KrankyDigital Radio.

Tracklist
Yoshinori Sunahara - Theme From Take-Off [Bungalow]
Sunday Girl - Diplo Vs. Sunday Girl - Four Floors [White Label]
Chew Lips - Salt Air (Plastician Remix) [Kitsunč]
GonjaSufi - Ancestors [Warp Records]
RJD2 - Games You Can Win (featuring Kenna) [Electrical Connections]
ESoul - The Sun (Addex Remix) [Manuscript Records]
Richard F. - That Feeling (Original Stereo Mix) [Hed Kandi Records]
Petalpusher - Surrender [Naked Music Recordings]
King DK - Can't Read Your Mind (Tinderbox Radio Mix) [Black Vinyl]
Bei Bei & Shawn Lee - East [Ubiquity Records]
DJ Trax - Serenity [Outsider]
Flytronix - Smokeringz [Moving Shadow]

Click to listen: Stream

Recorded: 30th May, 2010
Posted by DJ Sikosis | Filed under Chill
Back to the usual chill this month, it's The Chill Factor with DJ Sikosis; as heard on KrankyDigital Radio - Recorded Live ANZAC Day 2010 "Lest We Forget".

Tracklist
Yoshinori Sunahara - Theme From Take-Off [Bungalow]
Akasha - Mescalin [Wall Of Sound]
Erykah Badu - Next Lifetime [Jazz FM Records]
Chin Chin - Koto Salad [Deep-Water]
Soundscape UK (With Rita Campbell) - I'll Be Around [Thin Air Records]
Summer Of Space - A New Start [Hed Kandi Records]
Fac 15 - Twisted By The Pool feat.Cathi Ogden [Hed Kandi Records]
Hird Feat. Yukimi Nagano - I Love You My Hope [Dealers of Nordic Music]
Morcheeba - Fear And Love [BMG Ariola]
Naomi - Syndicate [Mole Listening Pearls]
Dr. Octagon - Blue Flowers Revisited [Mo Wax]
Art of Noise - Peter Gunn (Remixed by Flyright) [Discovery Records]

Click to listen: Download | Stream

Recorded: 25th April, 2010
Posted by DJ Sikosis | Filed under Chill
As heard on KrankyDigital Radio - it's The Chill Factor with DJ Sikosis.

Special 2 Hour Episode with mini Dubstep mix.

Tracklist
Yoshinori Sunahara - Theme From Take Off [Bungalow]
Faithless - Evergreen (Dusted Remix) [Hed Kandi]
Tosca - No More Olives [!K7 Records]
Intention & Rare Dynamic - Licensed To Dub [Lick The Wrap Records]
Bird Of Prey - Atrium [Vaporvent]
Mistabishi - Printer Jam (Barbarix Remix) [Hospital Records]
Deadmau5 & Kaskade - I Remember (Caspa Remix) [Mau5trap]
Tempa T - Next Hype (Plastician Instrumental Remix) [No Hats No Hoods]
Bukkha - Midnight Sweats [Code Of Arms]
Zed Bias, Joshua Black - Solitary Drop [Aquatic Lab]
Synaptic - Almost (Von D Remix) [Bass Research Lab]
Caspa - Louder VIP [Sub Soldiers]
Benga - Buzzin [Tempa]
Zinc ft Foreign Beggars - Move [Bingo Bass]
Yoshinori Sunahara - Saeko & Minilla (Sound In Speace) [Ki/oon Records]
Luke Vibert - Computer Complex [Planet Mu]
Bayaka - Spanish Storm(At Jazz Mix) [Recreation Recordings]
Blue Skies - Fac 15 [Hed Kandi]
Solu Music Feat. Kimblee - Fade [Wave Music]
KYOTO JAZZ MASSIVE - Eclipse [Compost Records]
Wordsmith - Beautiful Life [Def Ethics Recordings]
Eskmo - San Francisco (The Rhythm) [Muti Music]
Cinnamon Chasers - Luv Deluxe (N-Type Remix) [Modus Records]
Boards of Canada - Telephasic Workshop [Warp Records]
Art of Noise - Art of Love (I.L.S. Remix) [China Records]

Click to listen: Download | Stream

Recorded: 28th March, 2010
Posted by DJ Sikosis | Filed under Electro
I made this mix on 27th March, 2010 in honour of Earth Hour.

Tracklist
Royksopp - What Else Is There (Trentemoller Remix) [Wall Of Sound]
The Mobb - Bass Get Smooth (Big Room Mix) [LNG Music]
Tag Team feat. Doodge & Viper - Whoomp! (There It Is) (STFU Remix) [Tiger Records]
Major Lazer, Harold Faltermeyer - Pon De Foley (Ludachrist Remix) [White Label]
Robbie Rivera & Fast Eddie - Let Me Sip My Drink (Tony Arzadon Remix) [Black Hole Recordings]
Votchik - Would I Lie To You (D and G & Eric Destler Club Mix) [Metronix Recordings]
La Roux - Bulletproof (Hyper Crush Remix) [Polydor Records]
Ultimate Kaos - Casanova (Modek Redo) [White Label]
ABX and Samson Lewis - Said And Done (Steve Haines Vocal Mix) [1980 Recordings]
Sia - The Girl You Lost To Cocaine (Mick Kastenholt Dub That Edit) [White Label]
Albin Myers - Times Like These [nero musicmail]
The Real Booty Babes - 3 (DJs From Mars Extended Remix) [Yawa Recordings]

Click here to listen.
Posted by DJ Sikosis | Filed under Chill
As heard on KrankyDigital Radio - it's The Chill Factor with DJ Sikosis.

Session 3 kicks off with some chill, followed by some slowed-to-perfection house, some more chill and then rounded off with a classic DnB track -- sounds like The Chill Factor to me.

Next month: Special 2 Hour Mix

Tracklist
Yoshinori Sunahara - Theme From Take Off [Bungalow]
William Orbit - Optical Illusions (Billy Buttons Remix) [Kobalt]
The Temper Trap - Fader (Bangatang Mix) [Infectious]
Yoshinori Sunahara - 747 Dub [Bungalow]
Frankmusik - 3 Little Words (St Etienne Remix) [Island]
Julius Papp Feat. Gina Rene - A Thousand Years [Nite Grooves]
Physics - 7am Sessions (Thaisoul Sunrise Mix) [Deeplay Music]
Beth Orton - Central Reservation [Arista]
Tipper - Daved & Confused [Tipper Music]
Luis Vaquero - Madrid [White Label]
Leftfield - Swords [Hard Hands]
Alex Reece - Pulp Fiction [Metalheadz]

Click to listen: Download | Stream

Recorded: 28th February, 2010
Posted by DJ Sikosis | Filed under Chill
As heard on KrankyDigital Radio, it's The Chill Factor with DJ Sikosis, playing a mixture of eclectic beats from Chill to Deep House and everything in between.

Must have been a big night last night as it was very quiet in the chat room this month. However, we had some very chill tunes this session, which I hope you enjoyed. If you missed it, here's your chance to sit back and relax with Session 2.

Tracklist
Yoshinori Sunahara - Theme From Take Off [Bungalow]
Another Fine Day - Lazy Daisy [Another Fine Label ]
Boards Of Canada - Peacock Tail [Warp Records]
Beat Pharmacy Featuring Coppa - Rooftops (Minilogue's Taqism Remix) [Deep Space Media]
Late Night Alumni - The Rest Of Me [Hed Kandi]
Ananda Project feat. Heather Jackson - Kiss kiss kiss [King Street Sounds]
Latin Hustlers Feat. Cate - Getaway [Hed Kandi]
Abraham - Stay Here [JBO]
Morcheeba - Echo Gained The World [Ultra Records]
Nightmares on Wax - Mega Donutz Dub [Warp Records]
DJ Pulse and the Jazz Cartel - U Down (Off the Wall Mix) [All Good Vinyl]

Click to listen: Download | Stream

Recorded: 31st January, 2010
Posted by DJ Sikosis | Filed under Chill
As heard on KrankyDigital Radio, it's The Chill Factor with DJ Sikosis, the first of many chill and deep house sessions.

Unfortunately, my microphone wasn't working so I couldn't give any shouts out to the chat room -- should have a solution by next month.

Tracklist
Yoshinori Sunahara - Theme From Take-Off [Bungalow]
Afterlife - How Does It Feel [One World Music]
Blank & Jones - Relax (Vargo Vocal Mix) [Gang Go Music]
Tosca - Busenfreund [Studio !K7]
Yoshinori Sunahara - Earth Beat [Bungalow]
Roger O'Donnell - If You We're Alone [Great Society]
Kick Bong - Duby Cure [Cosmicleaf Records]
Ante Rem - Colour Of Nature [Soundelux]
Yoshinori Sunahara - Lovebeat [Bungalow]
Alaska & Nucleus - Araicata [Arctic Music]
Stacy Clark - Won't Let You [Stacy Clark]
DJ Pulse and the Jazz Cartel - Destiny (Flytronix Remix) [All Good Vinyl]

Click to listen: Download | Stream

Recorded: 27th December, 2009
Posted by DJ Sikosis | Filed under DnB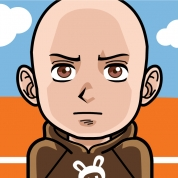 Some of the best liquid dnb from 2009, complete with Mistabishi bookends :)

Tracklist
Mistabishi - Heavens Sake [Hospital Records]
Ross D - The Music [Liquid Brilliants]
Jebar - Not Far Away [Liquid Brilliants]
Donnie Dubson - Summer Came [Phunkfiction Recordings]
Crescent - How I Need You [Liquid Brilliants]
Human Factor - Diggin' Deepa [Allsorts]
Piston - Kawaii Girl [Liquid Brilliants]
Peyo - Old Times [Good Looking Records]
Human Factor - Japan Delight [Sunrize Recordings]
Atlantic Connection - 2 Years and Back [Progress]
Incident - Vacate [Basswerk]
Mistabishi - The Lights Really Bad [Hospital Records]

Click here to listen.

Recorded: May 2009
blog comments powered by

Disqus